Dedicated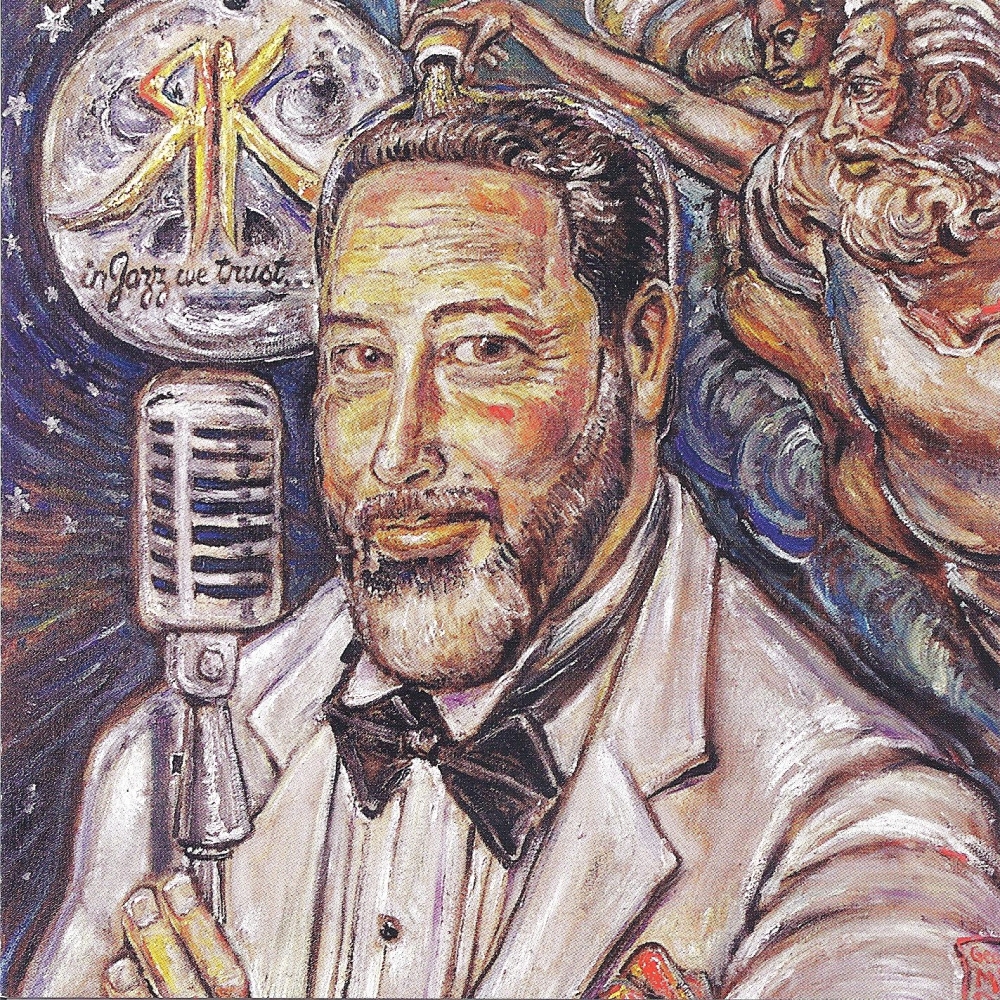 Personnel
| | |
| --- | --- |
| Ron Kaplan | Vocals |
| Martan Mann | Piano & Strings |
| Stan Poplin | Bass |
| Dan Brubeck | Drums (except #11) |
| Dmitri Matheny | Flugelhorn (#2,4,10,12) |
| Dale Mills | Alto & Tenor Sax (#1,8) |
| Donny McCaslin,Jr. | Soprano Sax (#5) |
| Kenny Stahl | Flute (#7) |
| Terrel Eaton | Alto Sax (#13) |
Reviews
O's Place Jazz Newsletter review by Oscar Groomes, Aug., 2003

"Ron is a mellow crooner. He is complemented by a strong band including Dmitri Matheny's flugelhorn accompaniment on "Autumn In New York", a first class effort. Other top selections include "Girl Talk" and "Lush Life". Ron dashes through thirteen classics with a silk smooth voice that strikes a mellow chord."
CD Baby review by Ferdinand Maylin

"Ron Kaplan sings with an easy, relaxed style; his feeling is laid-back and casual. The flugelhorn of Dmitri Matheny takes a lion's share of solo support with some good solos and interpretive backing. There is also a good soprano solo by Donny McCaslin Jr. on "Girl Talk", this is gentle, Jazzy, swinging music that warms the heart. The piano of Martan Mann is never far away as Kaplan's most constant companion; strutting jauntily in "You Brought A New Kind Of Love To Me", with some great old-fashioned swing. This collection of standards will not tax the listening ear to any great extent; there will be no strains on meaning or interpretation with this set. Just listen to Ron, because this is music to give you space, a gentle nudge towards the rocking chair, pipe and slippers perhaps, but that will do no harm at all; now, where did I put that cardigan?"
EuroClubdeJazz EuroclubdeJazz.com review by Wes Gillespie, July 2003

"Ron Kaplan was born in Hollywood, California into a musical family and is an avid fan of the Great American Songbook. His latest recording entitled "Dedicated"; his third release is a treasure trove of classic songs with sumptuous instrumentation performed by the cream of West Coast musicians.

He has chosen a wide range of songs for the set including the Bacharach and David "What The World Needs Now" which is also a timely tribute to the world we currently live in, Billy Holiday's beautiful and sentimental "Autumn In New York", the wonderful Sinatra favourite "I Concentrate On You" amongst the album's killer cuts, the flute of Kenny Stahl is particularly haunting on the latter.

Ron has the easy style of Mel Torme, the phrasing of Sammy Davis Jr and the panache and delivery of Dick Farney or Bobby Caldwell, songs like Johnny Mercer's "One for My Baby" and "Girl Talk" have his native Hollywood written all over it and could be used in a remake of a Dick Tracy movie. This has all the trimmings of the old "Rat Pack" vocalists when the artists performed in front of candlelit, linen covered tables and communicated directly to the audience. Ron has that "put-you-at-ease" phraseology and charm.

His arrangements on tracks like "Old Devil Moon" with it's calypso feel and Arturo Sandoval styled interlude played by Dmitri Matheny and the piano trio featured on "It Could Happen To You" feature his warm and sophisticated phrasing blending with water tight instrumentation.

The album is something you can sit down and relax and drift into a world of cabaret, footlights and razzamatazz, from the opening bars to the closing reprise "Dedicated is a polished album by a sincere and genuinely compassionate vocalist and will immerse the listener into a bittersweet bliss."
SmoothJazz review by Sandy Shore, Aug. 2003

"My father's favorite music came from the great American Songbook. I can still remember our weekly Sunday drive to pick up pastries and an assortment of newspapers listening to a local radio station that would feature artists like Mel Torme, Tony Bennett, Frank Sinatra, Count Basie, and Louis Armstrong on a special Sunday morning program.Ron Kaplan's lastest CD, DEDICATED is one that harks back to this simpler time when music would swing and vocalists would croon.

Kaplan's warm, rich tones envelope the listener from track one, which happens to be "What The World Needs Now" by Burt Bacharach. Thirteen tracks in all including one Ron Kaplan original, "Nothing Like You Has Ever Been Here Before". Other well-chosen gems include "Old Devil Moon", "Girl Talk", and "All Or Nothing At All".

While Kaplan was born and raised in Hollywood, Ca he now resides in Santa Cruz. The Monterey Bay area is well known for having the highest caliber of jazz musicians. DEDICATED recruited a handful of them to enhance your listening experience with stellar musicianship from the likes of drummer Dan Brubeck, flutist Kenny Stahl, and pianist Martan Mann. Other guests include Dmitri Matheny on flugelhorn, and Stan Poplin on bass. We appreciate Ron Kaplan's dedication to preserving the art form of great standard vocals."
Jazz Quad review by Leonid Auskern, English translation by Mike Gillen, Feb. 2004

"Three years ago, in our September 2000 issue, we became acquainted with the album Lounging Around from the California vocalist Ron Kaplan. We now have some new work from Ron and a fresh encounter. We should point out that Ron clearly found our previous review to be compatible enough with his own views to quote briefly from it in the album notes. Dedicated was recorded over a period of two days in January 2001, but has only just now made it onto the scene.

Listening to the album casually might give the impression that it is very similar to Kaplan's previous effort. Quite understandably, Ron hasn't changed his creative approach and has the same warm baritone voice as before, but it seems to me that the melancholy shadings are heard more distinctly. Indeed, the whole mood of the album seems more affective and autumnal, just like Ron's presentation of "Autumn in New York." Perhaps this is due to its name, since Ron has dedicated it to the people who were dearest to him: his mother and his close friend and mentor. The program consists almost entirely of slow ballads and includes compositions by Cole Porter, Burt Bacharach, and Billy Strayhorn. At the very end of the album, like a musical signature, there is a brief, half-minute track composed by Kaplan and symbolically entitled "Nothing Like You Has Ever Been Here Before," which is also about the people to whom the rest of the album is dedicated.

The album has yet another dedication. Kaplan sees his work as a contribution to the vocal traditions of classical jazz. And, in this regard, his contribution is substantial, as he sings in the best traditions of the great masters of the past. I should like to make one other observation: the instrumentals on this recording are appreciably more involved. Ron is always accompanied by a classical jazz piano trio which, on some tracks, is joined by two other musicians. The "tasteful" arrangements highlight the singer's mastery, whose motto (which appears on Ron's label) speaks for itself: In Jazz We Trust…"